Shockwave Therapy in Chelsea and Knightsbridge - Book now on 02075849054





Extracorporeal Shock Wave Therapy

Treatment for chronic tendon and ligament problems.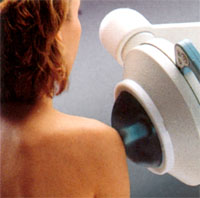 Shoulder tendon calcification treatment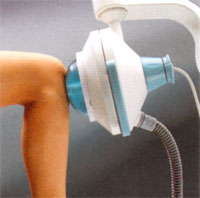 Patellar tip treatment
Shockwave Therapy - An Introduction
Shock Wave Therapy is a new technique used for treatment of conditions such as tennis elbow, heel spur (platar fasciitis), calcification of shoulder tendons (shoulder pain). Conditions which are otherwise difficult to treat with conventional Physiotherapy and steroid injections.
A course of treatment usually requires three sessions, each taking About 45 - 60 minutes, which in addition to the treatment, includes advice on retraining of weak muscles related to the injury.
Pain relief can be experienced in the period immediately following the treatment and permanent results can be expected 8 - 12 weeks following the last session.
It has a success rate of About 70% according to studies investigating its effect. We recently reviewed patients who had had ESWT for tennis elbow from us. We have a similar successrate.
We are the most experienced providers of ESWT in the UK and Carsten Uth lectures on the topic. ESWT was recently endorsed in an article in the Daily Mail. The article described how ESWT helped Plantar Fasciitis, which had been longstanding in nature.
ESWT Technology
The technology is based on lithotripter machines, which for About 20 years have been used to treat kidney stones, and are now the gold standard for the removal of kidney stones.
High energy sound waves are created and focused on the injury using a special pad. Shock waves are repeatedly applied to the injury area, and will break down scar tissue and calcifications in the area, which in chronic cases the body is unable to repair itself.
As the shock wave breaks down the tissue, the body starts building up new tissue in the order it was originally intended. It has also been shown that new blood vessels grow into the new tissue, helping the healing.
In other words: the shock wave stimulates healing of tissue, which has not been successful in the spontaneous healing process which is supposed to take place in the body.
An assessment takes place before treatment is carried out. Usually we provide an onsite Ultrasound scan as part of the assessment, to help determine location, injury type and severity.
Patient feedback on Shockwave Treatment
February 2013
Hi Carsten!
You may remember vaguely that I came to see you last year with a long term problem with my right Achilles tendon which was getting worse and interfering with my ski season.
You gave me three strong treatments and I went off to our Shockwave in Central America for several months and continued to do some of the exercises you recommended.
I thought I would drop you a note to say that after 2 1/2 months of skiing this season I have had virtually no problem with the Achilles so it clearly is very much better. Needless to say, at 57 yrs, I have various other problems but at least this one has been addressed.
Thanks for your treatment!
Nick
Benefits of Shockwave Therapy
Shock wave has the obvious benefit that it is non-invasive. There is no usage of knife as with traditional orthopaedic treatment of these conditions and as the latest technology is used at Physiotherapy In Chelsea, no anaesthesia is necessary.
Conditions Treated
Indications for Shock Wave Therapy include:
Calcifying tendinitis of the shoulder
Heel spur (Plantar fasciitis)
Patellar tip syndrome / Jumper's knee (Patello tendonitis)
Achilles tendon pain (Achillodynia)
Shin splints
A wide range of athletes suffer from tennis elbow and / or shoulder tendon injuries; these include golf players, squash players, badminton players, cricket players, javelin throwers and many others.
Interestingly sport disciplines such as fishing can also cause these symptoms, as well as everyday activities performed at an intensive level, such as gardening and house keeping, or even intensive mouse or keybord use.